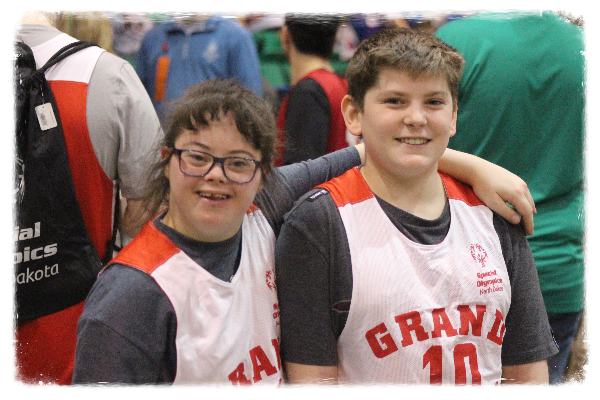 ---
Announcements
CHANGES
ATHLETE PHYSICALS - All athlete physicals are now due at the time of the first practice.  If it is not up to date, the athlete CANNOT participate in the practice until the physical is up to date.   This has always been in effect with Special Olympics North Dakota and it will no longer be acceptable for us to allow athletes to practice without all the forms and physical completed. 
5 pages in total – all of them make up the required form.
     1.     Page 1 – Athlete Registration Form
     2.     Pages 2 and 3 – Athlete Health History
     3.     Page 4 – Physician medical form signed by Physician
     4.     Page 5 – Athlete Consent Form
We will continue to notify you ahead of the due date, often sending them to you with the newsletter or at the end of sports season. 
All forms together make up a completed physical and they are good for 3 years.  If you turn in a physical form every year, all forms need to be done to keep the physical complete and up to date!!
NEW VOLUNTEERS – New volunteers must complete the application form BEFORE they can volunteer.  A background check is completed by SOND promptly.  
The new volunteer must go on line and view/complete:
     1.     Volunteer Application Form
     2.     General Orientation Quiz
     3.     Protective Behaviors Video and Quiz.
     4.     COACHES
          A.     View and complete concussion training.
          B.     We strongly encourage completing the course on Coaching  Unified Sports
All videos, quizzes, and courses are linked on our web site:  www.specialolympicsgf.org or the state web site:  www.specialolympicsnorthdakota.org
---
Message from the Area Director:
I would personally like to thank you for your interest Special Olympics Grand Forks (Area 5). Our goal is to provide an atmosphere where everyone can have fun and learn the valuable lessons that sports can teach, giving continuing opportunities to develop physical fitness, demonstrate courage, experience joy and participate in a sharing of gifts and friendship with their families, other Special Olympics athletes and the community. The very fact you are out trying makes you a champion. The Special Olympics oath is "Let me win, but if I can not win, let me be brave in the attempt." Any athlete can excel to a higher level if they are willing to give it their best effort.
Families play an important role in the success in the Special Olympics Grand Forks program. It is critical for you to contribute to a positive, supportive environment in as your family member participates in Special Olympics. From there, family involvement can be as little or as much as you wish. Some family members choose to cheer on their team as a fan, which is the norm for many new families. Some parents choose to get more involved by: coaching, helping with fundraising, chaperoning, or more. If you are interested in becoming more involved, please talk to myself to see what might interest you.
Special Olympics Grand Forks offers many different sports throughout the year. We compete through Special Olympics North Dakota (SOND). SOND offers five sports seasons. Special Olympics athletes may choose one sport to participate, or compete in all five seasons. While Special Olympics Grand Forks would love to see each athlete participate in all five seasons, it is not required. Athletes have the opportunity to choose which seasons fit them best.
I welcome you to Special Olympics Grand Forks (Area 5) and look forward to getting to know you and your family. Please click through our webpages for additional information that I hope you find useful to learn more about our program.
Meredith Baumann
Area Director
Special Olympics Grand Forks (Area 5)
701.746.8626 (after 6:00 p.m.)
---
Upcoming Events: