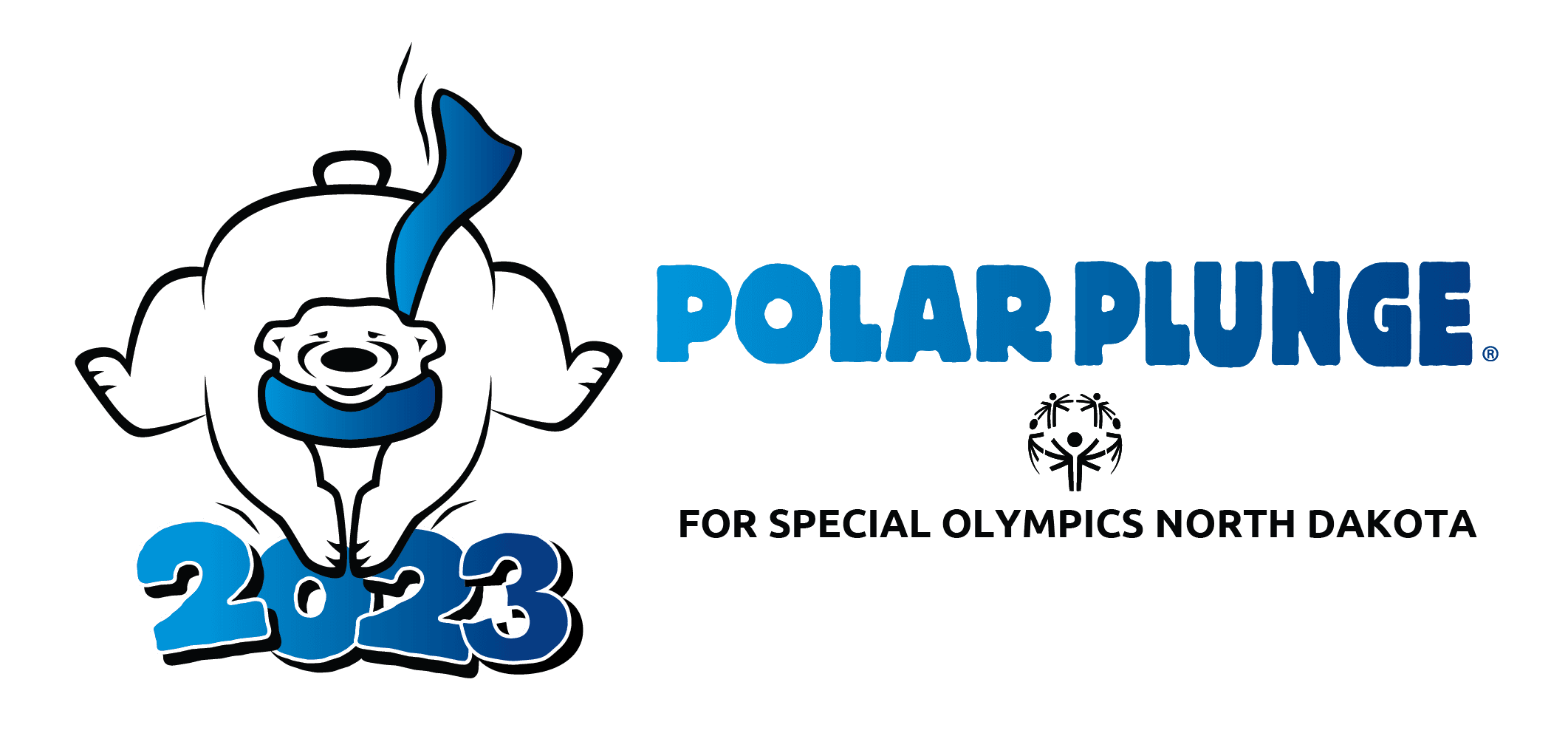 Freezin' for a Reason!  
The Polar Plunge® is an annual fundraiser organized by North Dakota Law Enforcement as part of the year-round Law Enforcement Torch Run® (LETR) to raise awareness and funds to benefit Special Olympics North Dakota (SOND).  Polar Plunges offer a unique opportunity for individuals, organizations, and businesses to support Special Olympics North Dakota athletes by raising money and taking the plunge into frigid North Dakota waters.  
Plungers raise a minimum of $100 for the opportunity to take the plunge.  Have FUN! - form a team, create a fun name and crazy costumes with friends, co-workers, or classmates.  No matter what, the Polar Plunge is all about Fun!   
Plunge Registration: 30min before designated plunge time   
Plunge Start: 12:30pm
Lunch & Awards: Immediately after last plunger                                                                                                                                                          
Incentive Levels:
$100: Plunge Shirt
$500: TBD
$1,000: SOND Sweatshirt
2023 Dates and Registration Links
*Pre-registration ends 2 weeks before each plunge date. It guarantees your plunge incentives and shirts are available at the plunge. You may continue to register on website.  
​​​Minot (TBD) - February 25th - REGISTER
Grand Forks (Choice Health & Fitness) - March 4th - REGISTER
West Fargo (The Lights) - March 25th - REGISTER
Williston (TBD) - April 1st - REGISTER
Bismarck (The Pier Bar & Grill) - April 15th - REGISTER
Plunger Tools
Polar Plunge FAQ's
Corporate/Business Sponsors
Interested in sponsoring the Polar Plunge?  View our Polar Plunge Sponsor Levels & Benefits
Social Media
Join our event, invite friends and share your experience! 
Contact Us
For more information, please contact: 
Victor Meza III
development@specialolympicsnd.org 
701-746-0331
Watch the highlights from the Polar Plunge that took place in Grand Forks on February 27th, 2021:
 Video courtesy of Dr. Chan Woong Park, Assistant Professor at the University of North Dakota College of Education & Human Development